Tips to Tackle Finance Interviews Confidently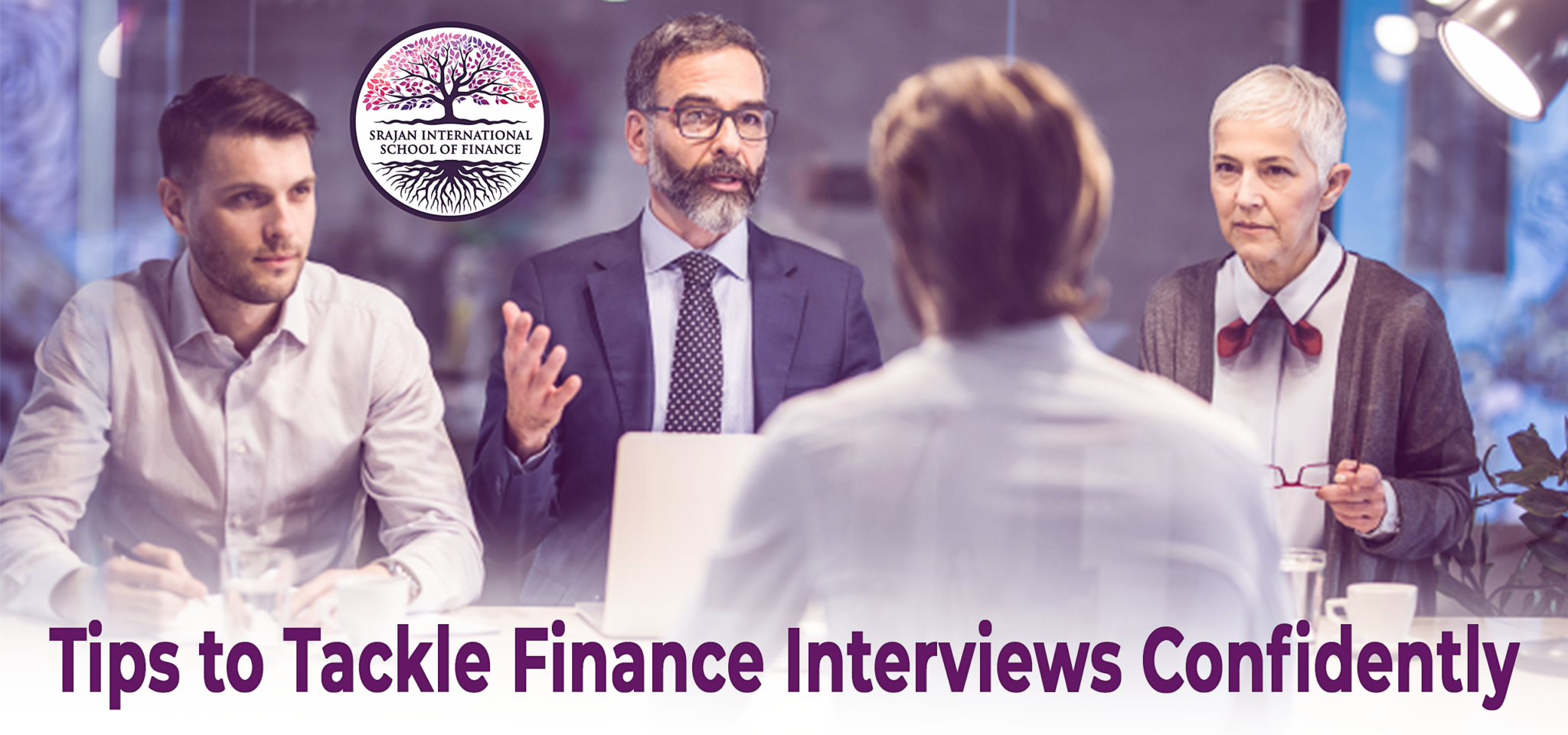 When looking for an entry-level job in finance, one big hurdle to clear is the interview. Finance is fast-paced and stress-inducing. An interviewer may want to test whether you can handle the heat. Knowing how to respond to different questions can be a huge advantage. Here are some tips for answering the tough finance-specific questions.
1. Be Prepared to Discuss Current Events in the Markets
In order to clear the interview, you need to have a true passion for the finance industry. Your resume is little help in this regard. Be prepared with current events about financial market conditions, big company news, current interest rates and so on.
2. Research About the Company where you are Applying
The most important bit of research a finance candidate can do is to look into the Financial Health of the company you're applying for. Analyse the company's accounts over a three-to-five-year period. This will highlight your knowledge of the company. Every company is different in terms of size and the amount of information available, but you still need to make sure you read everything that's out there and prepare for all eventualities when it comes to the interview.
3. Make yourself the added value
Hiring managers don't want you to recite your CV in an Interview, they have it in front of them. Instead, focus on the nuances of your own achievements and how they've had an impact in previous companies. Make yourself the added value, particularly when it comes to showing off what soft skills you could bring to a role
4. Talk confidently about the industry
Strong candidates should be able to talk purposefully about finance as a whole, and how it's evolved into a function that now drives business results. The idea of accountants who sit in the corner churning through reports is very dated, and these days companies need individuals who can think bigger picture and are more commercially minded in their approach. One thing to mention is the increasing role of technology in the finance industry
5. Engage with the interviewer
It is important it is to connect with the hiring manager on a human level. Try not to approach an interview as simply a 'Process'. Instead, try and engage with the interviewer on a personal level. At an appropriate time, ask the interviewer about themselves, about their own interests and background in the financial field. This will not only encourage them to naturally warm up and engage with you, but could also stimulate some healthy discussion about finance in general, which could give you the opportunity to show off some of your skills, views and knowledge of the sector.